ALL YOUR DATA IN ONE PLACE
Gone are the days of logging into multiple portals and placing data into shared spreadsheets. With AltoRam you have all the information in with a single login.
Daily Real-Time Chargeback Numbers
View counts, ratios and identify potential issues by analyzing our graphs and data tables.
Predictive Monthy Forecasting
View your month-end projections at a glance on the main dashboard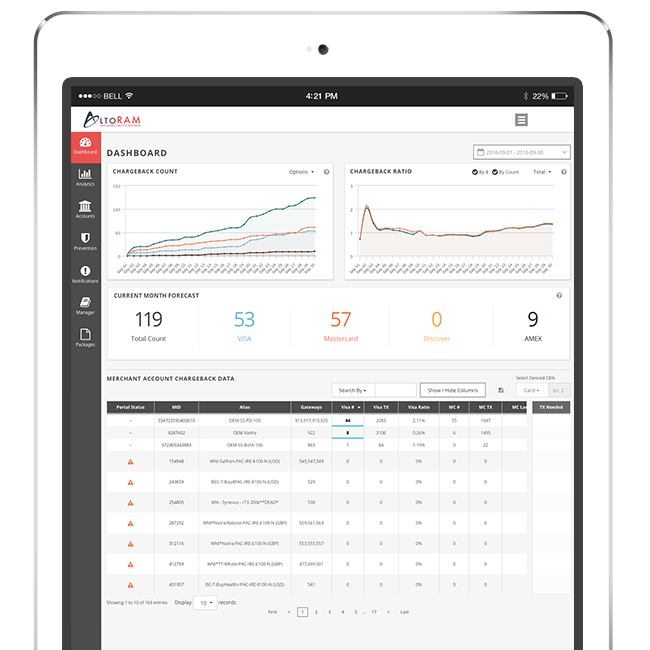 Centralized MID Information
Quickly scroll through all your merchant accounts and customize the data tables to your desired metrics.
View MID Breakdowns for In-Depth Reporting
Simply select an individual MID to view detailed reports and find issues or identify trends.